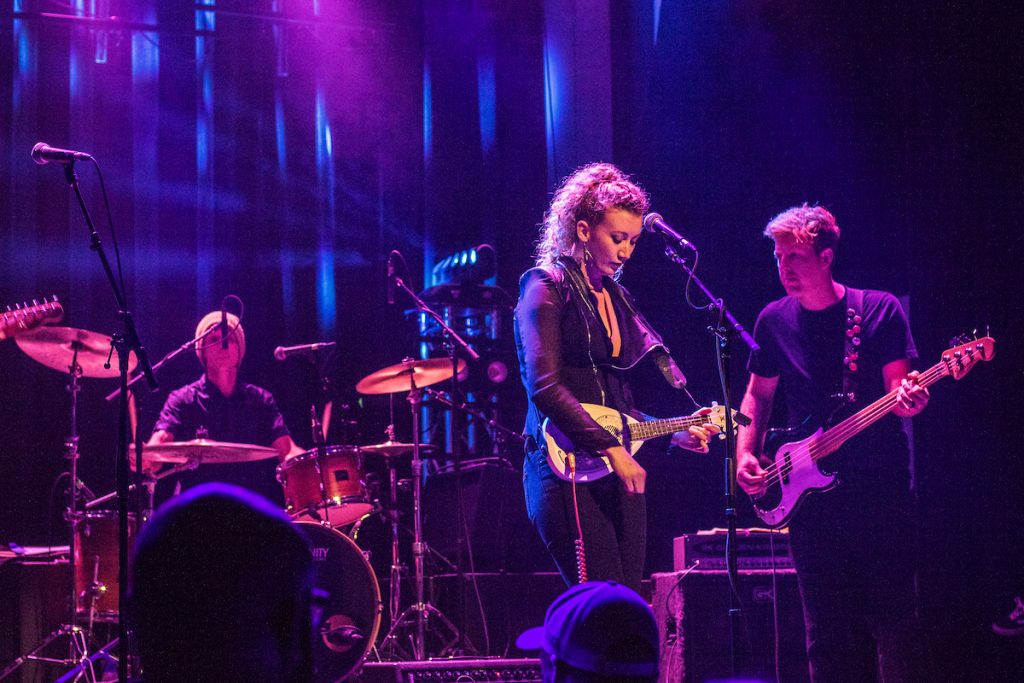 The Sleepless Elite formed in Boston, MA after Baylor Carter moved with Carolina Kehoe so that she could attend Berklee College of Music. Through a Craigslist posting seeking a drummer, the pair ended up living with Ben Deily (co-founder, Lemonheads) and his wife Lisa Deily. After some encouragement from them, Carolina started her own band with Baylor. 
    Having started her career in her small town community theater, Carolina was inspired to chart a new direction and style by listening to Paramore, Blondie and Sia. Between her and Baylor's Blink-182, Strokes and No Doubt upbringing, they were able to find a sound all their own. 
 Together they began playing venues in Boston such as TT the Bears and Great Scott under the name Carolina's War, which would later become their first EP. 
    Since their inception, The Sleepless Elite have garnered the attention of three-time Emmy winner Matt Pavolaitis, who encouraged them to record their 2016 debut "Lights", at the Seance Room with Brett Cookingham. Their latest self-produced album "Still Dreaming", is scheduled to be released in June 2020.
"
The indie/pop punk track, titled "Heard About You" will brighten up your day just like the sunshine, and if you aren't totally addicted after just one listen, you weren't paying close enough attention."
"My friends do not like you! That's the beginning and that's what Carolina, singer of THE SLEEPLESS ELITE, has already wrapped around her finger. The song is just so beautifully memorable, in best The Subways manner. "